These are courses being offered by the National Teacher Training Center for the Health Professions.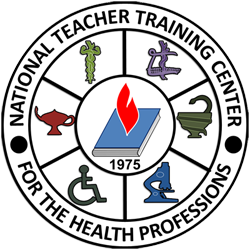 For more information about NTTCHP, please visit NTTCHP's official website.
List of Program Outcomes
Basic Course in Health Professions Education (BCHPEd):
The BCHPEd program aims to produce Health Professions Educators with: 
1.Effective communication skills in written and oral form
2.Outstanding professionalism and sense of service to the Filipino people
3.Cultural competence and ability to collaborate with other health professionals
4.The ability to develop context-based macro and micro-plans for health professions education
5.Basic teaching skills as applied to their role as any of the following:
a.Assessor
b.Clinical teacher
c.Curriculum and instructional planner
d.Administrator
6.The ability  to utilize existing evidence.
Diploma in Health Professions Education (DHPEd):
The DHPEd program aims to produce Health Professions Educators with: 
Effective communication skills in written and oral form
Outstanding professionalism and sense of service to the Filipino people
Cultural competence and ability to collaborate with other health professionals
The ability to develop context-based macro and micro-plans for health professions education
Advanced teaching skills with evidence-based application
Skills in developing and implementing educational evaluation plans
The ability  to utilize and analyze existing evidence 
Effective educational administration skills
Master of Health Professions Education (MHPEd):
The MHPEd program aims to produce Health Professions Educators with: 
Effective communication skills in written and oral form
Outstanding professionalism and sense of service to the Filipino people
Cultural competence and ability to collaborate with other health professionals
The ability to develop context-based macro and micro-plans for health professions education
Advanced teaching skills with evidence-based application
Advanced skills in developing and implementing educational evaluation plans
The ability to utilize and analyze existing evidence in the production of new, relevant, and updated evidence
Effective educational leadership abilities and administration skills